"THIS CHRISTMAS" BUY AN ANIME MERCHANDISE FROM PROJECT OTAKU
Take pride and embody what it means to be an Otaku! So, what do I mean by the above statement? Being an anime fan, being an Otaku means you have to make it apparent. There should absolutely be no doubt that you are an Otaku. You have to make it obvious that you are a proud Otaku for the whole world to see. But how? The answer is as clear as day. You just have to wear what real men and women wear. The anime HOODIES!!! Now that you've got the answer. What comes next is where to get the best anime hoodies at the lowest possible price. I've already found the ideal website out there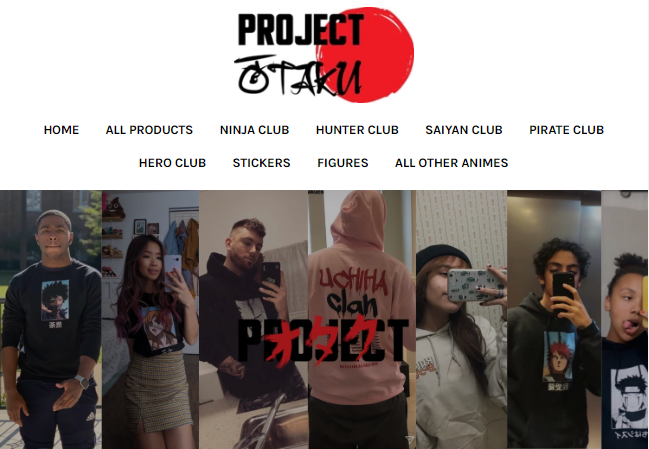 "Project Otaku" is an anime merchandise site whose aim is to deliver the finest products to Otakus all over the globe. They have all kinds of Hoodies, even from your favorite anime. No matter, whether you belong to the,  Sayian club  Hero club  Soul club  Pirate club ... the list goes on. This site believes that it is not possible for one anime to be great without the other one around. SO, here on this site. They have all the good stuff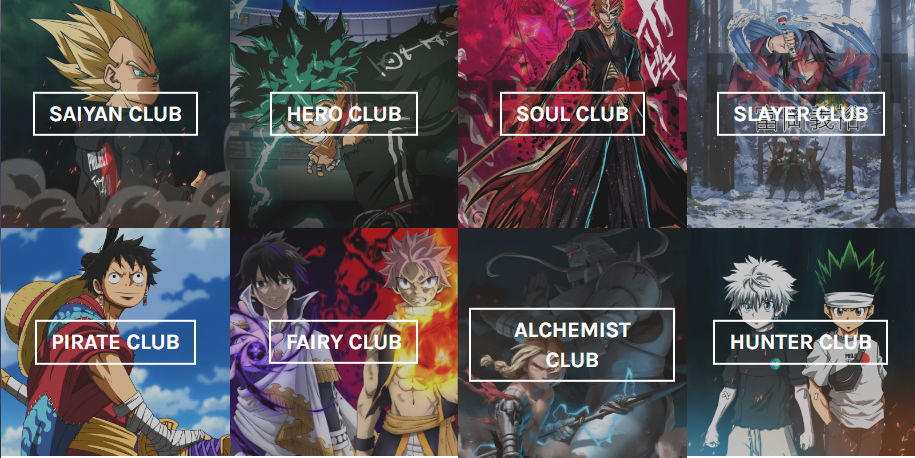 We the anime fans have our pride, we take pride in the fact that we love anime. We take pride in having waifus. Just like that, we also take pride in showing who we are to people because the way of the Otaku is cool, Otakus are cool! I could tell you a million reasons why you need to buy a new hoodie from this site. But I am going to stick with only a handful of them, You need a new Hoodie to give it to your homie as a gift; If you are an Otaku, there is a 99.99 percent chance that you have a fellow Otaku homie. You wouldn't want them missing out on such good stuff, would you? I mean, that's what having an Otaku homie is all about. You embrace the way of Otaku together! This Christmas get your homie an anime hoodie and make this Christmas, the ideal Christmas for him! Not convinced yet? Maybe I need to show you a little more about what makes this site, the ideal site to buy anime merchandise (Hoodies, Figures, Stickers, ...)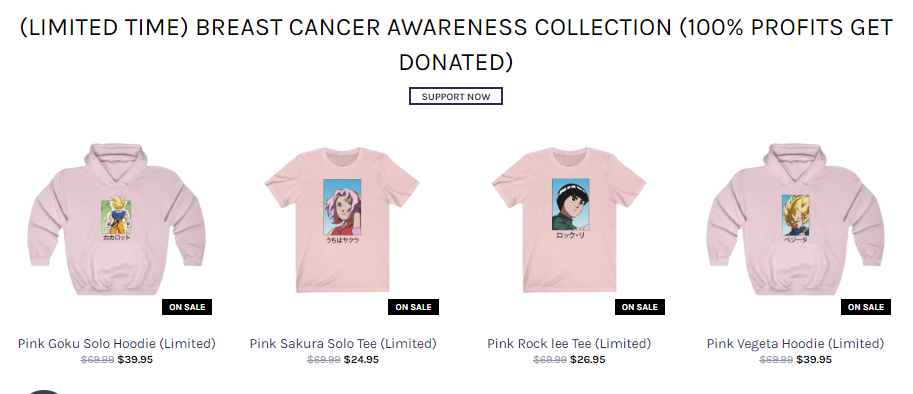 It's exactly what it sounds like. You get an anime hoodie at the most convenient price and you also help the world become a better place for women. Did you know, that the death rates due to breast cancer have been dropping significantly for the last decade? This is why it is so much important that we oppress the disease which had taken the lives of hundreds of thousands of women over the last decade. By saving one family at a time, this site hopes to lower the death rates due to Breast cancer even further.

No need to worry about wasting your money. As the website says, their store uses two of the most trusted payment processors in the whole world- "Paypal and Shopify payments" So, as the Nike saying goes "JUST DO IT!"

Did I tell you that this site offers more than just hoodies? Of course, the main aim of this site is to provide the finest hoodies but you can also order some side stuff to come with your hoodie like figures or stickers or perhaps both. Even the infinity gauntlet. This Christmas is going to be so SUBARASHI!!! Another important thing to note is that when you search for the specialized stuff you are almost sure to get the most out of your money. So, what do I mean by that? Well, this site offers anime hoodies, right? A lot of other sites also offer anime hoodies but in those sites, the anime hoodies aren't their specialty. However, on this site. Everywhere you see, you'll see anime hoodies. That's what makes this site better when it comes to buying anime hoodies. That's why you should use this site to get the most out of your money. Now, that we are on the same page and you are probably wondering, which hoodie to buy. I should also tell you that since it's the holiday season. There are huge sales on almost all of the products. So, don't miss out now. GO BEYOND PLUS ULTRA!!!